22 September 2023
Theatretrain's Dance for Giggles 2023
Theatretrain has put theatre front and centre in a child's performing arts training. They focus on giving their students the full experience, encouraging them to engage as part of a group while learning the fundamentals of sound, time, space, attitude, movement and storytelling. This method combines inspiring training and essential theatre practices, creating better performers and confident young people.
We have been so grateful to receive the support of Theatretrain groups for many years, and together they have helped us bring giggles to many children living with illness, disability and serious health challenges.
On Saturday 7th October 2023, children from all Theatretrain centres will be taking part in a Danceathon at the same time, and getting sponsored by family and friends. They raised over £30,000 in their last Danceathon in 2018, which was donated during the Christmas Matched Funding Campaign: The Big Give, and so was doubled to £62,000.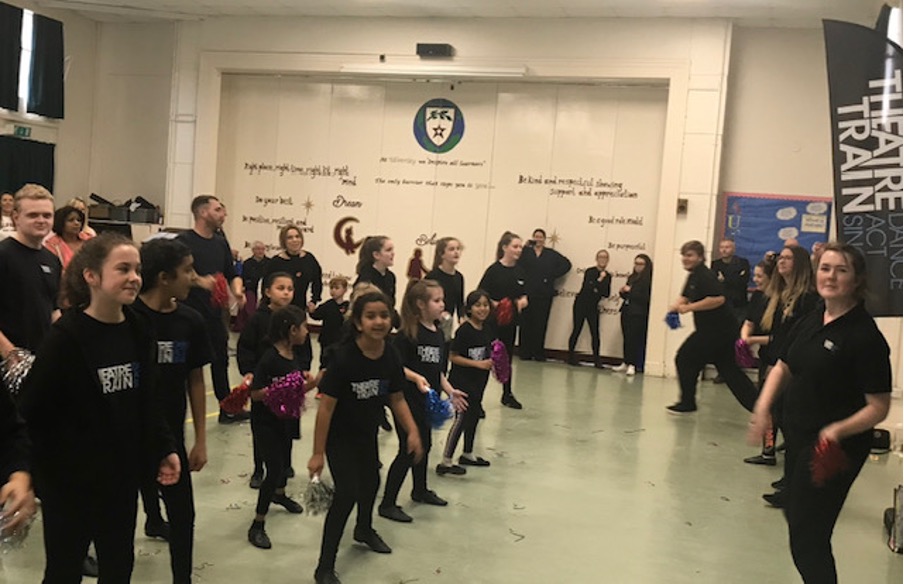 This year Theatretrain is aiming to raise an incredible £50,000, to be doubled to £100,00! We wanted to say a big thank you to everyone who is working hard to make this event a big success.
Our very own Dr Princezz introduced Theatretrain to us as she is the Company Director of their branch in Solihull,