Vacancies
Giggle Doctors have two years of instruction to become fully qualified. We currently have 9 wonderful Junior Giggle Doctors who have completed their Trainee Giggle Doctor year, but still have one year to go due to interruptions caused by the pandemic.
If you're interested in becoming a Giggle Doctor please sign up to our e-news here to ensure you hear when we're recruiting again and read more about what is involved in the 2 years of training in our 2021 Impact Report. If you have any questions, please do not hesitate to email enquiries@theodora.org
Head office vacancies
We currently do not have any roles advertised for the head office team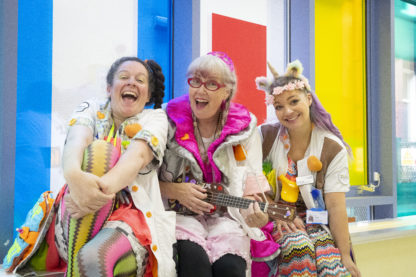 Subscribe to the Newsletter
Stay informed of the latest news from the Theodora Children's Charity.