There's much more to being a Giggle Doctor than silly tricks and colourful costumes. As well as coming from professional performance backgrounds, Theodora Giggle Doctors undertake rigorous training with the charity. Giggle Doctor training focuses on putting children at the centre of play: how to keep vulnerable children safe, how to tune in and respond to each individual child, and of course, how to bring joy, laughter, and play to children of any age.
Training takes place on and off the wards and covers a wide variety of topics, themes, and skills. Trainee Giggle Doctors must undertake a minimum number of shifts in hospitals working under the guidance of more experienced Giggle Doctors. Alongside this, Giggle Doctors attend workshop days to build their artistic skills, from magic tricks, to music, improv, and balloon modelling.
What Giggle Doctors offer is so much more than entertainment. They are trained on how to work collaboratively with the different roles within the hospitals, to complement the work of doctors, nurses and play specialists. They learn to use techniques such as Intensive Interaction, a specialised approach to communicating with children with complex, profound and multiple learning disabilities, making Giggle Doctors adept at playful and joyful interactions with every child they meet.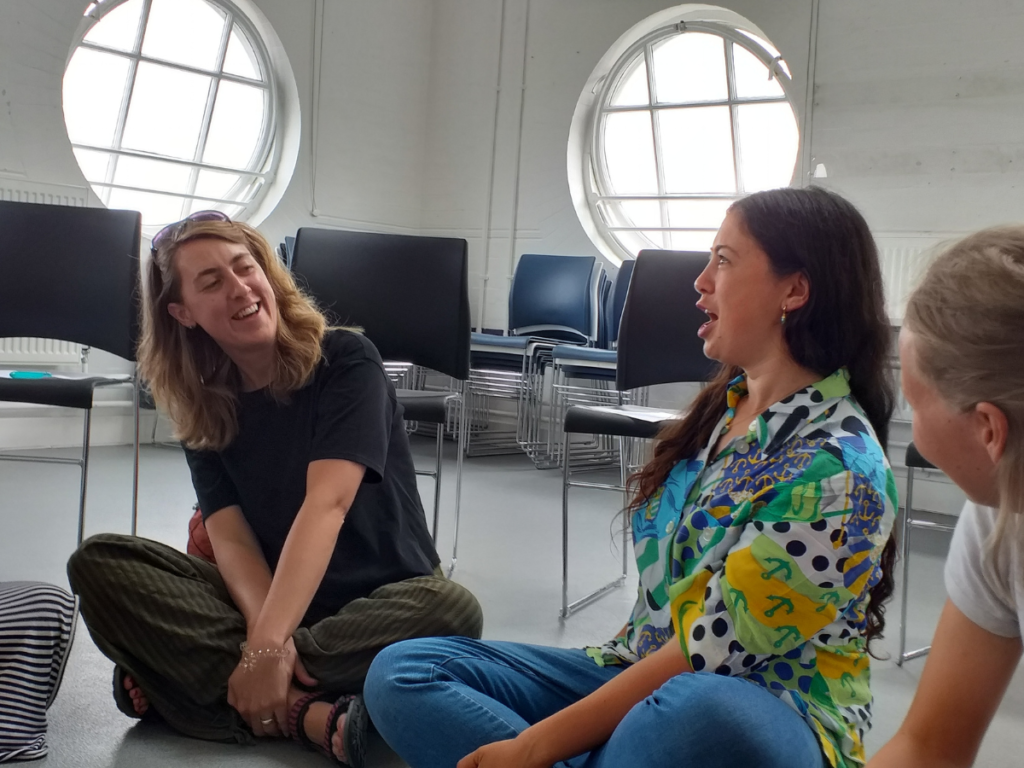 Training doesn't stop when a Giggle Doctor graduates – they're invited to participate in regular ongoing training events which are developed and designed in collaboration with the Artistic Coordinators who lead the Giggle Doctor team. These ongoing training opportunities enhance the Giggle Doctors knowledge, meaning that they're always able to respond to changing priorities on hospital wards.