13 September 2023
The Magic Giggle Doctor Coat Maker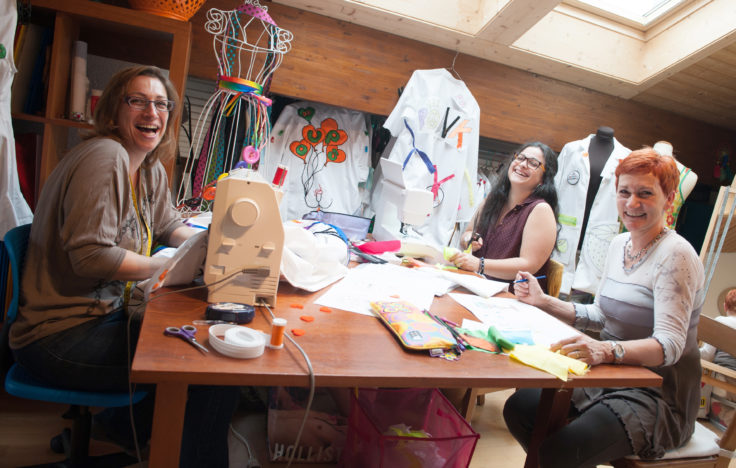 Meet Lydia Pfister and her seamstress team, who bring our Giggle Doctor characters to life through their brilliant designs. From Dr Bungee to Dr Yoho, our Giggle Doctors are known for their wonderfully colourful coats covered with intricate patterns, colours and magical pockets representing their characters. No two coats are the same, and it takes over 20 hours to design and create each one!
"I first got involved with the Theodora Foundation in Switzerland in 1994 as an independent stylist. It all began when met the Founder André Poulie who asked me to make a hat for one of their Giggle Doctors, which became the first of many that I would make. At the time, there were only 3 Giggle Doctors in Switzerland. Now there are over 200 across Europe!
How many coats do you make a year?
"The number of Giggle Doctor coats I make varies from year to year, depending on demand, but ranges from around 30 – 60 pieces a year. I don't know the exact amount of coats my seamstresses and I have made since we first began, but it must be around 1,200 Giggle Doctor coats by now.
What makes these coats different to other costumes?
"Giggle Doctor coats have to represent a unique artistic persona developed by the Giggle Doctor over their 2 year training, as well as adhering to the strict hygiene regulations in hospitals.
During their training years Giggle Doctors imagine and develop their character and Giggle Doctor name, and start to envision their coat. Giggle Doctors remain with the charity for many years so they need to put a lot of thought in to the character they will have for years to come.
Additionally, infection control is a key priority for Theodora's. We use materials of the highest quality to ensure the coats can be washed on high temperatures at the end of every visit. The quality of the stitching and colours also mean that the coats can be washed frequently for many years without them fading quickly.
What is your process for creating the Giggle Doctor coats?
"Once the Giggle Doctors have imagined their character and name, it takes a minimum of 5 hours with each Giggle Doctor to discuss and create some sketches and decide on the patterns we will use.
We also must be very creative in our designs – in addition to the thousands of stitches that attach the accessories, each coat receives an average of 10 pockets! Some pockets are visible, and some are hidden, and they are all specially adapted for the Giggle Doctors' magic tricks, balloon pumps, props and much more.
Every Giggle Doctor coat is unique to their character and no two coats are the same.
"Once we have agreed on the designs, it takes us 15 hours to create their personalised coats.
Some Giggle Doctors come to me without a precise idea of their character, and others come with very elaborate designs on how they would like their coat to look. It is during these initial stages we are able to help their bring their characters to life.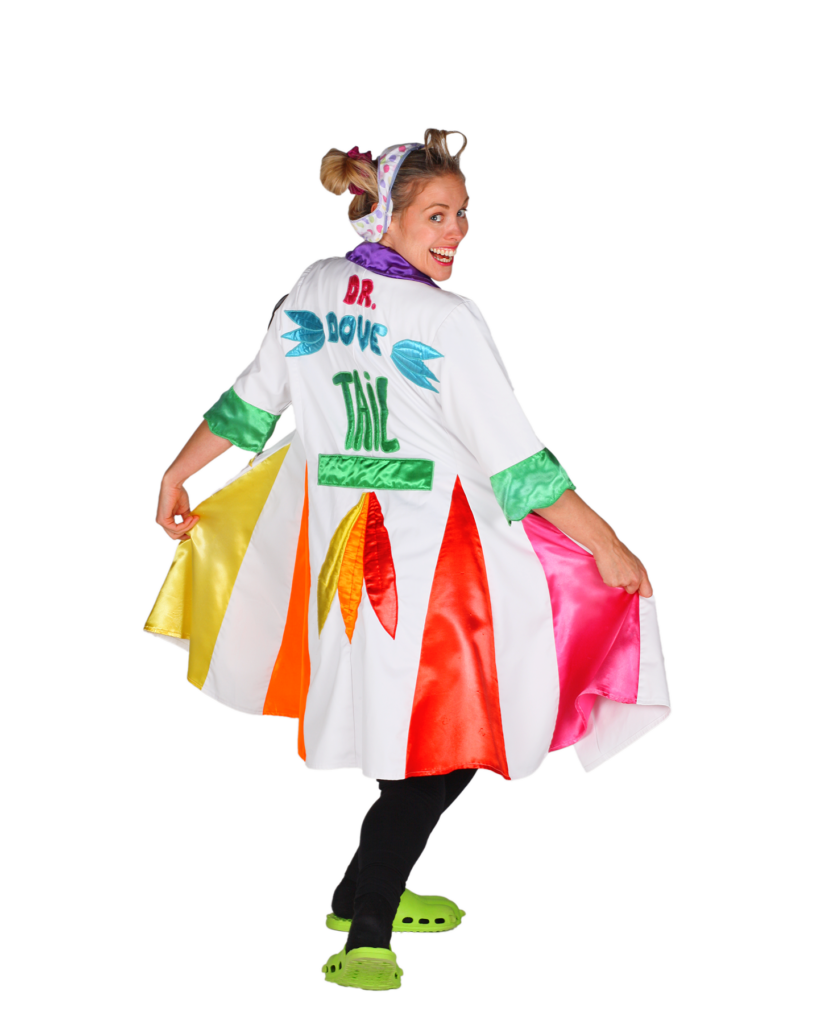 This is my favourite part of designing the coats, as well as it being the most challenging part. Putting myself in the mindset of the Giggle Doctor and their character and what their coat expresses to the children they visit. The power of the Giggle Doctor's coat is that it gives them the ability to create a world of their own, and invite the children in hospital into their world full of fun, colour, and magic.
Children are at the heart of our designs
"A Giggle Doctor's coat is so important as that is the first image children see when they enter their room – they are a doctor like no other!
Our main goal during our process is that every coat contributes to the imagination and wonderment of children, which is why they are very present in our minds during this creative phase. For example, would a child be familiar with the patterns we use, is the Giggle Doctor's name readable, is it too high for their gaze?
As a result, we got into the habit of stooping to view the coats from the height of a child in a hospital bed to ensure they can see all of the fun and colourful details."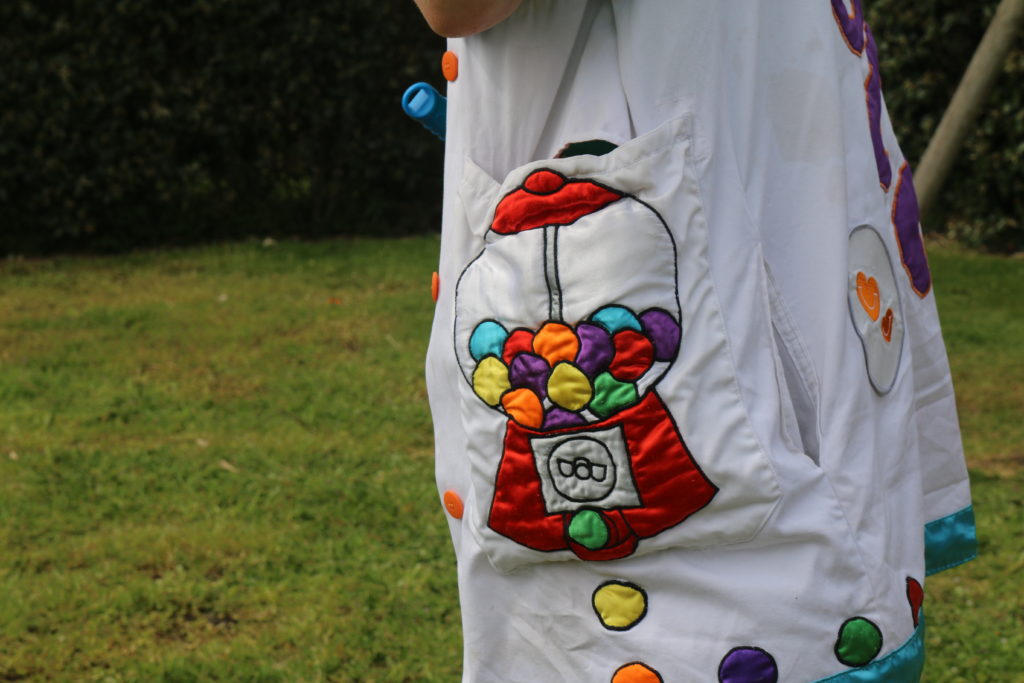 Donate to help our Giggle Doctors continue giving the gift of giggles, magic and fun for children living with illness and serious health challenges in hospital
Donate