12 October 2021
Why play is vital for children in hospital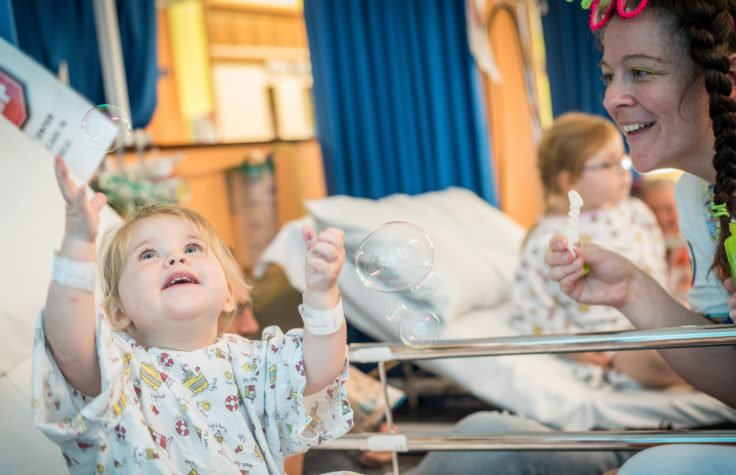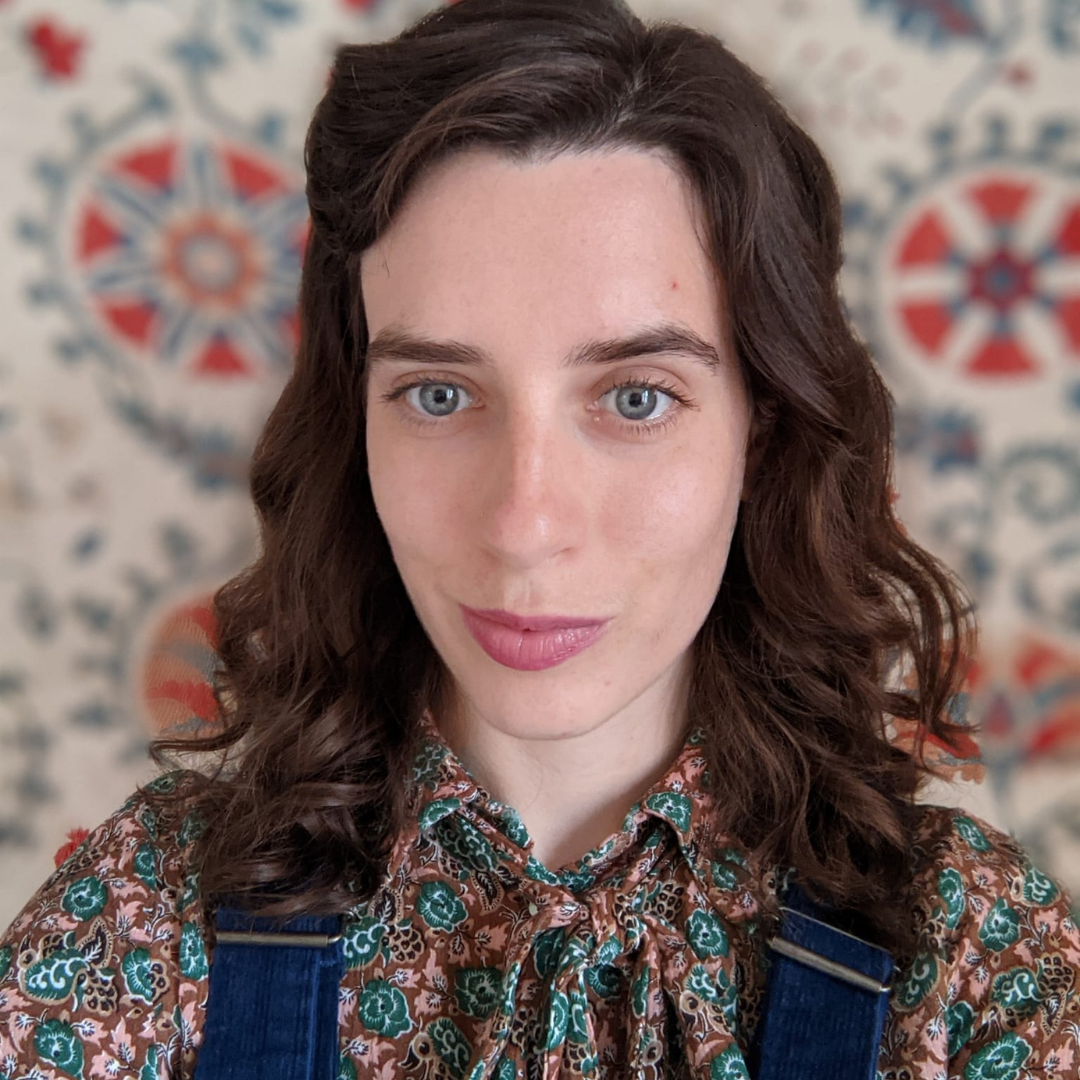 To me, coming from a background in primary school teaching, play means exploring, making friends, imagining and fantasising, telling stories and becoming someone else. It means investigating and problem solving, and it means the laughter and silliness of losing yourself in the moment.
Every child needs this – so much so that the right to play is protected by the UN Convention on the Rights of the Child. When a child is in hospital, they are isolated from many of the things which naturally bring out playfulness – their friends, their siblings, nature and animals, so it's even more important that opportunities for play are created. We are so lucky in this country that hospitals have a team of play specialists looking after children's right to play, and they connect our Giggle Doctors with the families whose children need them most. In my role as Programme and Quality Coordinator, I talk a lot about how highly trained the Giggle Doctors are and how impressive their professional credentials are, but when it comes down to it, what makes them so special is that they are all tuned in to children and to what children want from play.
Giggle Doctors can combine completely childish humour and absolute nonsense with a nuanced reading of how ready for play a child is emotionally – it's this combination which means that children who meet a Giggle Doctor don't just come away feeling more playful, they also show reduced signs or stress and anxiety and feel less isolated.
This year, the theme for Play in Hospital Week is "Playing through the pandemic –a narrative of positive interventions" and I can't think of anything more appropriate at a time when children in hospital are more isolated than ever. Throughout the pandemic, our Giggle Doctors have been carrying out Virtual Visits and recording 'Giggle-a-Grams' for children in hospital or receiving treatment and recuperating at home. It's been a wonderful way to stay connected to families and bring a bit of play into children's lives. What's been unique about our virtual work has been that we can reach children anywhere, not just in the hospitals we visit! Although we are slowly making our way back into hospitals now, we are still carrying on with Virtual Visits and Giggle-a-Grams. They are free to book, so if you know a child who needs a drop of playful Giggle Doctor joy, please do click here to book.
We couldn't do the work we do without the generous support of your donations, so if you would like to help us bring play to children in hospitals up and down the country, click here to donate.