6 October 2015
Who was Theodora?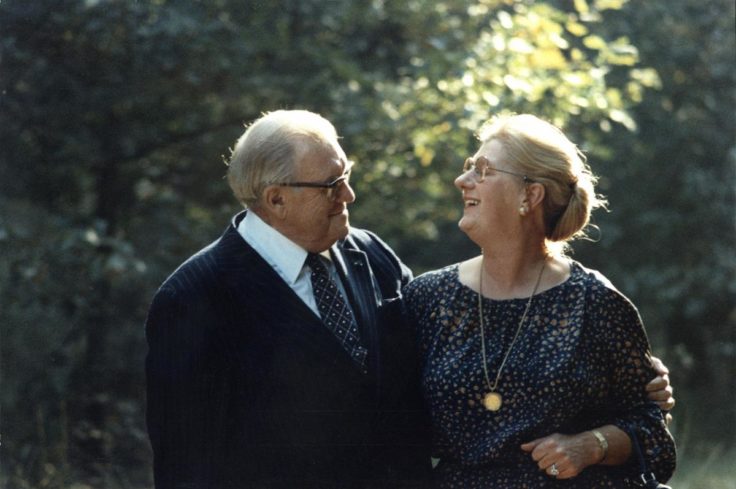 Many charities have a heart-warming backstory that inspires their vision and mission, and the Theodora Children's Charity is no exception. The charity was set up in memory of Theodora Poulie, the mother of Founders, André and Jan Poulie. When André was young he was involved in a serious accident and spent months in hospital away from his friends and loved ones. His mother came to visit him every day and it is her warmth that he remembers most from that time. When Theodora sadly passed away, André and Jan decided to create a charity to bring the same feelings of joy to children in hospital for generations to come, as well as creating the concept that would make this mission a reality – the Giggle Doctors.
"Theodora means 'gift of the God'. For my brother and me it was the name of our mother. From the very first minute of our lives until the last minutes of Theodora's life, she gave us love. She was a positive, open minded and welcoming person. This joyful energy that she shared with everyone helped us go through the difficult and sometimes very hard times we have been confronted with during our lives, like my terrible accident when I was 10 years old. Over a period of 2 years, I spent close to 6 months in hospital and underwent 14 surgeries. Pain was my companion. Theodora's daily visits were moments of absolute joy. She always had funny stories for me and adventures to share and these would enable me to escape from the hospital bed to a colourful world. Today, these are the memories that remain from my hospital stays. Theodora was a courageous person. She helped us cope with our father's death a few years later and took care of him at our home until the end. Ten years later, she herself had cancer and we decided to unite and fight it together. Alas, again, the issue was sombre but nevertheless, Theodora's attitude and joy for life shed light on us. As was the case with our father, she helped us cope, she gave us courage and even managed to keep her sense of humour alive. I believe this explains why it was clear for my brother and me that the charity we would create in memory of our parents would bear the name Theodora. It is also why we decided to focus on children faced with lengthy hospital stays, offering them joy and magical moments."
André Poulie, Founder
In 1994 André and Jan set up the Theodora Children's Charity and sent two Giggle Doctors to visit the wards at Great Ormond Street Hospital in London. Since then, the charity has grown and grown, with 25 Giggle Doctors now visiting hospitals, hospices and specialist care centres across England. Today the charity reaches out to more than 30,000 children each year, all in the memory of a very special mother, Theodora.