6 June 2023
How the Giggle Doctors helped George
"George was diagnosed with Acute Lymphoblastic Leukaemia in 2014 at just 22 months old. George relapsed 2 years into treatment and as a result spent many months in Piam Brown Children's Oncology ward in Southampton Children's Hospital which is where he met the amazing Giggle Doctors.
George absolutely loved their visits and as an avid fancy dress fan, George would always be wearing a costume and the Giggle Doctors would fun, crazy games with him around his character including a police chase through the ward looking for stolen eggs!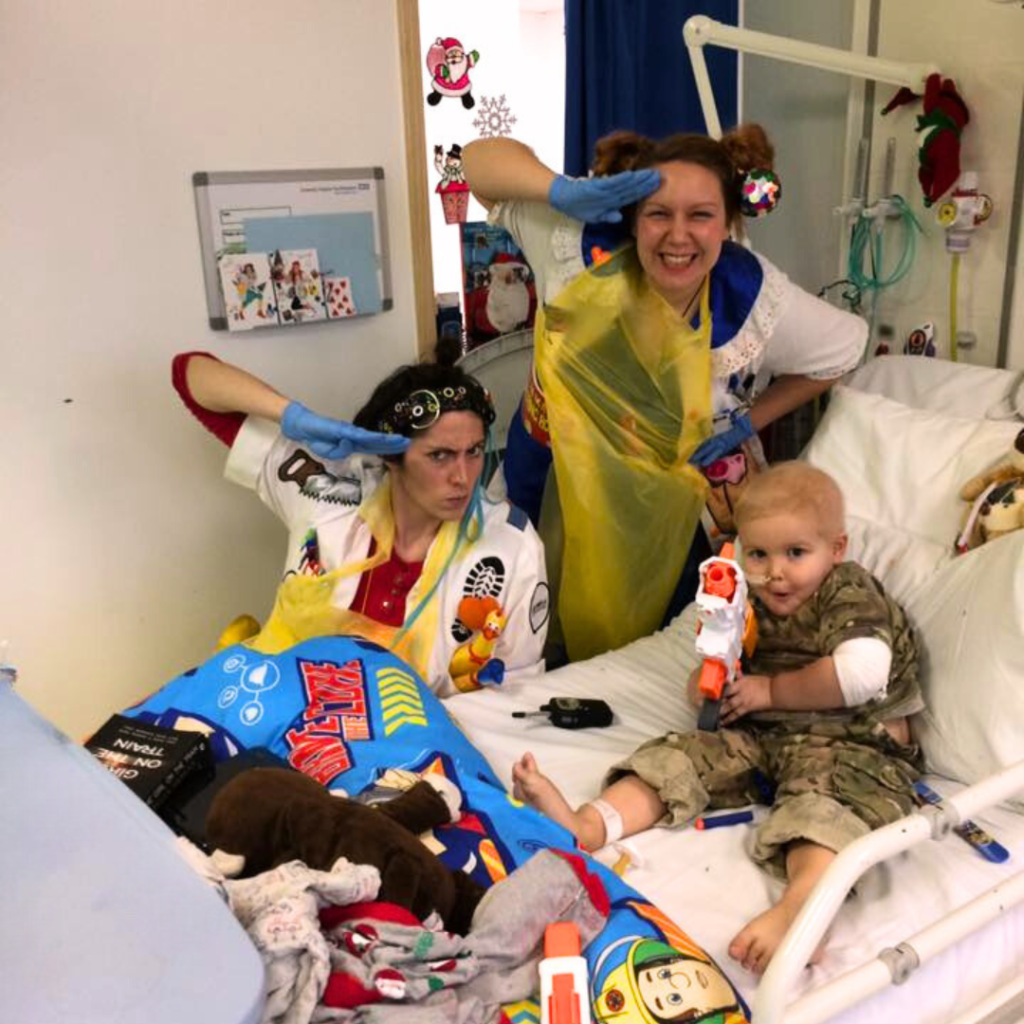 The Giggle Doctors brought so many smiles and happy memories to what was a very difficult time and every smile means the world when you are watching you child go through so much illness and pain. Devastatingly for us, we lost George to Leukaemia in 2019, so the fun and happiness the Giggle Doctors brought to George is something we hold very dear in our memories" – George's mum
George's Rockstars was set up in loving memory of 6 year old George, and was inspired by George's experience with music therapy to make children in hospital smile through the power of music therapy. Their mission is to make children in hospitals smile through the power of music therapy.