28 April 2023
Equifax UK runs the London Marathon
On Sunday the 23rd of April James Atkin, Nigel Fuller and Peter Gasiorek ran the London Marathon!
Equifax UK supports Theodora through various fundraising initiatives, and they felt very fortunate to have been offered places in the race by TCS, Equifax's technology partner and headline sponsor of the London Marathon. They shared:
"We are humbled by the fantastic support you have all given to Theodora. With Equifax's matched giving programme, this will be a tremendous boost for the Giggle Doctors. Our sincere thanks to everyone who has taken the time to contribute; we ran with immense pride. On what turned out to be a very wet day, there was incredible enthusiasm from the people of London and beyond, roaring the participants around the course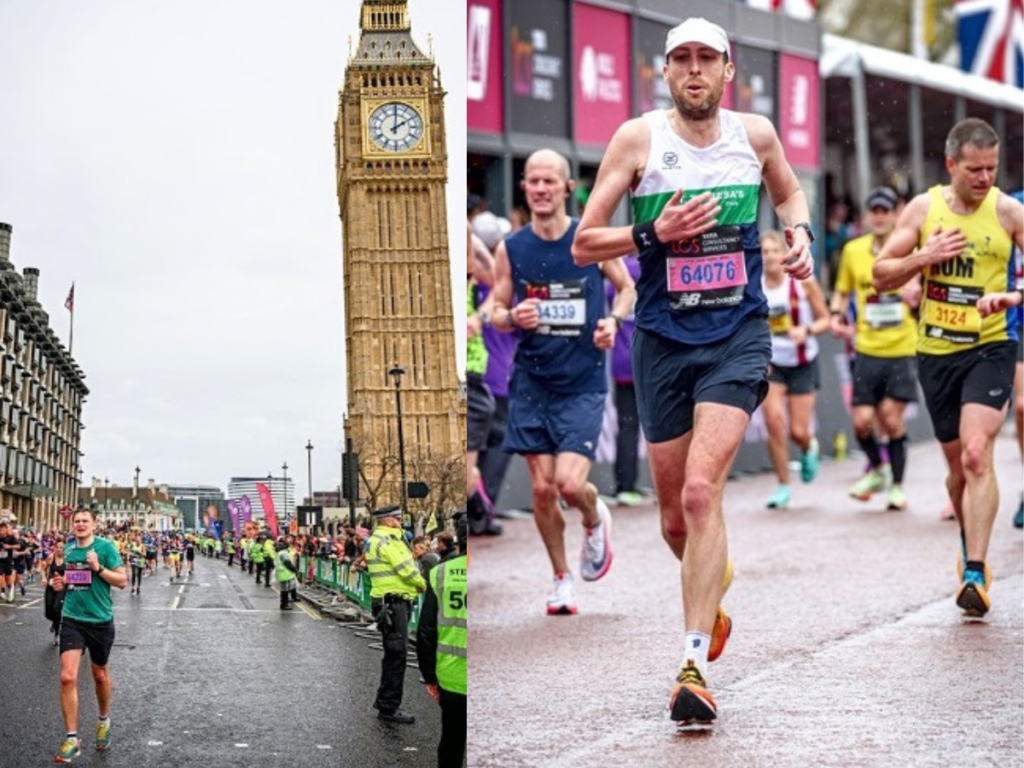 It was a tough race, the streets packed with runners. We left it all out there, not even managing to sync our preparations or recoveries to grab team photos or share experiences. Nigel had the honour, and with an average finish time of around 3hrs 30mins we were all pleased with how things turned out.
Nigel's favourite moment was the crowds at Tower Bridge, the course loop allowing us to see Sir Mo in his final race. The whooshing noise the leaders made when they passed us in the opposite direction was startling.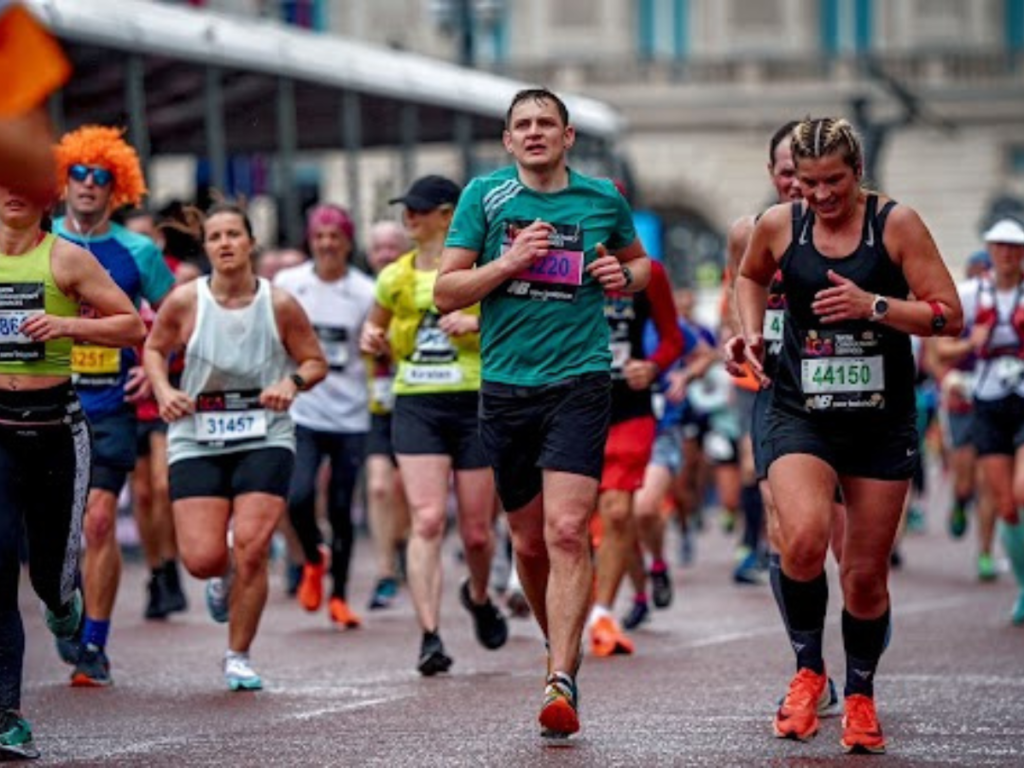 Peter lost his calf at mile 21, struggling home in a tremendous effort and also loving the iconic Tower Bridge. James was overwhelmed with the support of our amazing multicultural capital city, thousands of people lining the entire route with music, dancing, clapping, cheering, encouragement, food and drinks. Incredible."
Thank you James, Peter and Nigel for running in support of Theodora Children's Charity and raising an incredible £2,160 online, helping us bring joy and laughter to children and their families in hospital when they need it most.