10 October 2023
BBC Radio 4 Appeal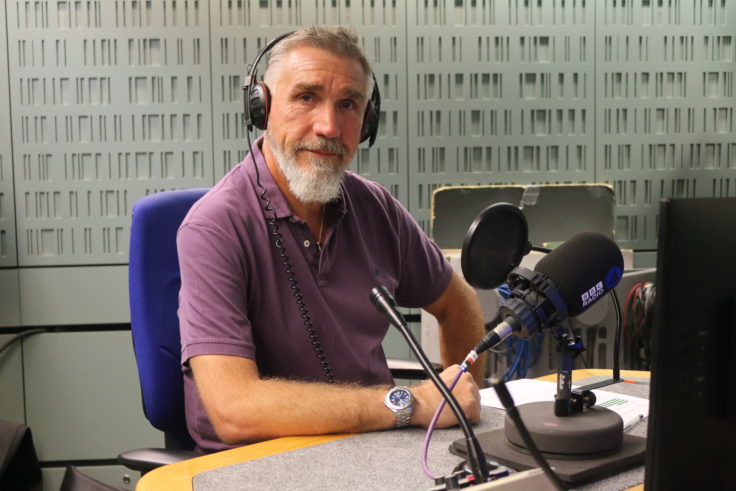 We are thrilled to share that on Sunday October 22nd at 7:54am and 9:25pm our BBC Radio 4 Appeal will air.
Click below to hear our presenter Andy explain why he wanted to support Theodora Children's Charity and record something special for us which you can hear in a couple of weeks.
During the appeal you will get to hear from a parent Andy; he talks on behalf of both himself and his wife Ellie about their daughter Sarah, who sadly passed away 2 years ago when she was just 8 years old.
Whilst Sarah was getting treatment for her many problems due to her rare genetic kidney illness at Leeds General Hospital, she got to meet some of our fantastic Giggle Doctors. Ellie told us of the first time they met a Giggle Doctor 'She (Dr Nic Nac) was just full of slapstick, Sarah laughed and laughed. I loved seeing Sarah loving it, it was great. We had not seen her laugh and be so interactive for a long time…A lot of people just don't understand the boredom and isolation your children experience in hospital'

Sarah joined Ellie, Andy and their son Dane when they fostered her from one day old, going on to adopt her at three years old. 'Her name was Sarah Angel, she was an angel on earth. She wasn't needy, but craved attention and thrived off people' This is why they have told us that the Giggle Doctors made such a positive impact on both Sarah's life, but also their whole family.
We hope you will listen to this family's personal account on the lasting impact our fantastic Giggle Doctors can make to the mental health of children in hospital. If you can, please donate what you can to Theodora Children's Charity via the details found here https://www.bbc.co.uk/programmes/m001rq4y